For some young kids, extended summer time with mom or dad may be filled with anxiety.  If a child can not spell calendar it seems obvious that they also won't know what a 30 day period means.  If words of encouragement from both mom and dad aren't getting the job done here are a few simple tips may just do the trick.
Gizmo Gadget:  (Kids 6-10)
 Remember with every technological advance there are pluses and minuses.  The Gizmo Gadget is an phone that your child can call four different people.  At the drop of a hat your child has easy access to contact mom, dad, grandpa or their favorite pal.  A few things about Gizmo gadget: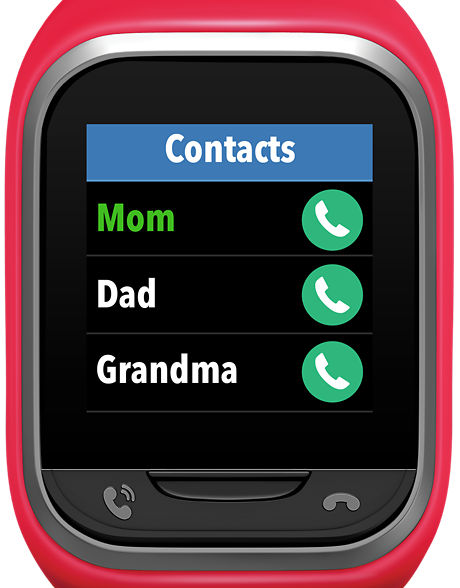 #1.  The device carry's with it a geo tracker – so you may have privacy concerns, #2.  You may want to regulate the manner and means by which the gizmo gadget is used by your child, #3.  There may be disputes between the divorced parents as to which numbers get on the device and which one's do not, #4.  Some parents fear that your child may inadvertently allow their ex to listen in and hear conversations.
Facetime
A safe and secure way parents interact with kids is a perfect vehicle to stay in contact during the extended summer time.  Kids should be able to know when to expect a call during the day from mom or dad.  We suggest also playing games with young kids on skypito.
Remember to use common sense and be respectful when talking to your child on facetime. We knew of one parent who asked his child to walk around the house so he could look at the house his ex spouse was living in.
Xbox One
The ultimate interact device.  Xbox one allows you to share pictures, video's with one another, as well as skype and interact with on line gaming.  Perhaps more parents should explore this option to keep you in the loop.  Perfect for preteens and teens.  Providing on-line gaming access for preteens is obviously an issue.  Provided rules are set in place, the xbox one seems to offer a perfect way to stay in touch with the kids over the summer.
Calendaring
A calendar is a perfect way to keep your child secure about the coming weeks.  If you are tech savvy our suggestion go to the google apps on google chrome and install the android calendar.  Create a new calendar and insert pictures for different events for the summer time
Photo Album
Add activities like creating a photo album to build memories of mom and dad's summer time event.  Remember the summer time can be FUN time but its up to the parents to help reduce stress and manage the time in a POSITIVE WAY!